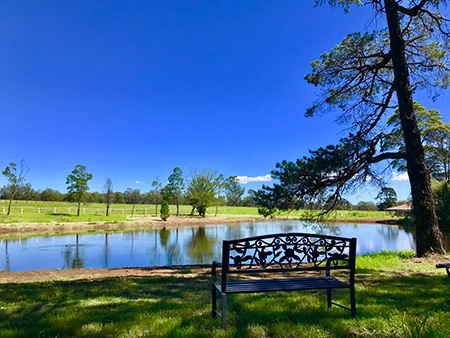 We are pleased to announce that we will now be able to commence a staged re-opening of the Centre from 3 August as a lead up to our advertised retreat program which commences 2 October 2020.
During the month of August, we will begin with face-to-face spiritual accompaniment then move to day visits and later in the month start taking bookings for overnight stays depending on circumstances at that time.
As places will be limited for the time being, all appointments and visits will need to be booked through the Administrator: This email address is being protected from spambots. You need JavaScript enabled to view it. or phone: 46300233
We'd like to advise that there may be further changes and rescheduling of the timetable as we monitor the situation. Details are available on the calendar.
Please note that in keeping with government advice, retreatants classified as vulnerable per AHPPC guidelines are encouraged not to attend physically at this stage. Retreatants need to assess their own vulnerability in deciding whether or not to attend a retreat.
While we will follow all Government guidelines and adhere to all cleaning requirements during your stay, it is your personal responsibility to attend to your own hygiene and maintenance of the appropriate physical distancing during your stay.
At this time, it is a requirement that anyone coming on retreat has had a flu vaccination. Please note that if you become ill on retreat with suspected COVID-19, cold or flu symptoms, we will assist you in organising your immediate departure home. It therefore will be necessary for you to have a local (ie Sydney region) nominated support person as a condition of attending your retreat. Unfortunately, we are unable to provide transport if you become ill or provide long term isolation at this time.
WEARING OF FACE MASKS
Our aim is to provide a safe retreat environment where we do our best to maintain everyone's wellbeing in the current situation.
St Vincent's Health Care have strongly recommended the use of face masks for visitors to St Mary's Towers Retreat Centre. It is therefore now a condition of entry that you be prepared to wear a mask during your stay. We therefore ask that you bring your own masks to cover you for the duration of your retreat and have the mask with you at all times so that you can wear it in communal settings.
We are grateful for your understanding of these new arrangements and look forward to seeing you on retreat.